A world leader in positioning technology… We carry and strongly promote the Leica iCON iXE2 two dimensional automatic grade control system. Ten years from now, every track hoe will be equipped with this technology….wanna wait to see how it works out for your competitor? Then contact Excavator Tek so that we can help equip your excavator with automatic grade control! Eliminate your grade checker! Dig your sewer lines at 2% and never have to get in the trench to verify grade! Program up to ten elevations at once….switch back and forth at the press of a button! Eliminate Labor! Cut straight to grade and never accidentally over-excavate!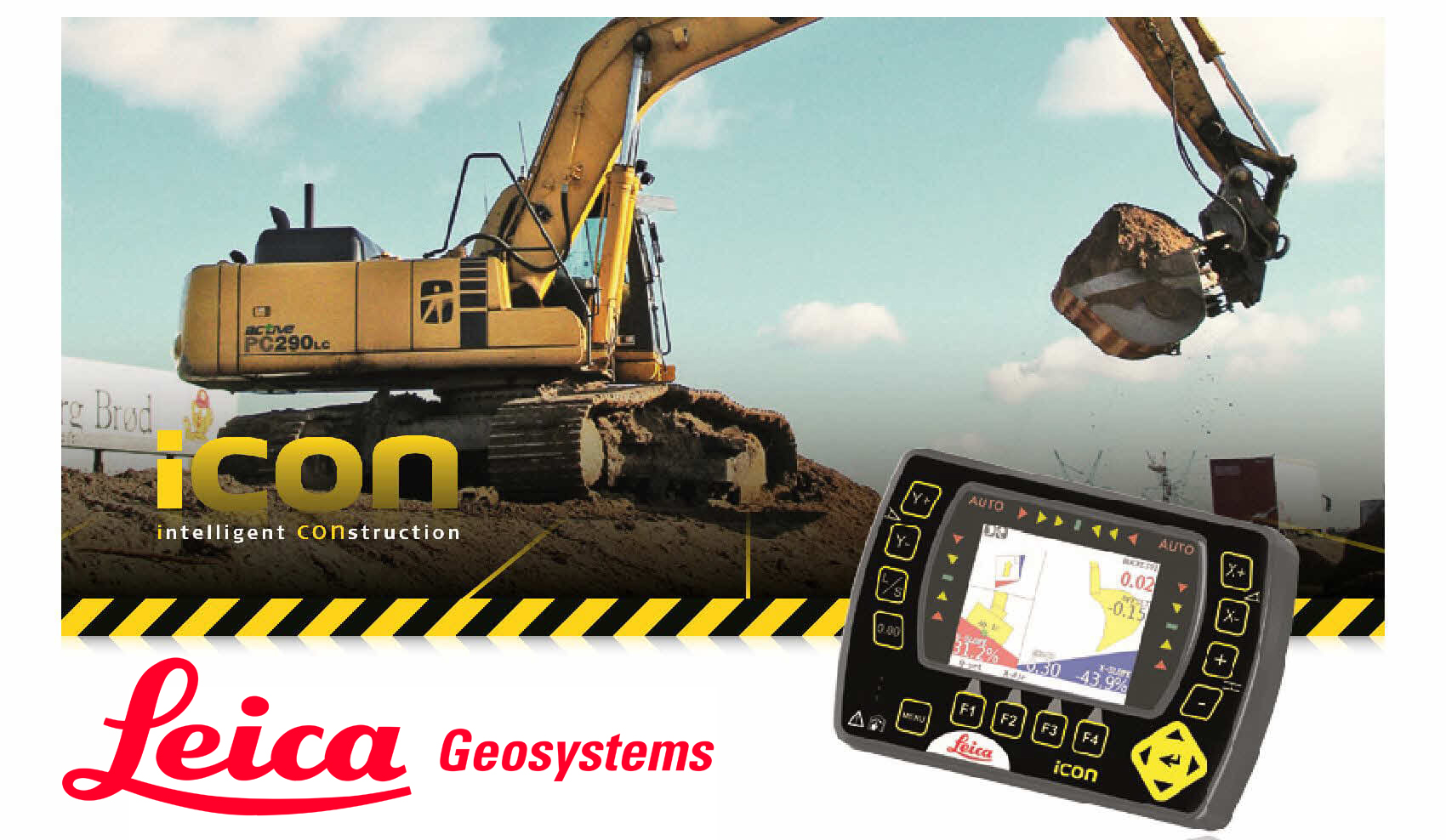 Leica iCON Excavator Control System
Easy elevation and dual slope control
Keybenefits of iCON iXE2
• High-accuracy automatic dual slope and level control
• Real time cut/fill indication on the graphic display
• No grade checking needed
• Maximize your return-on investment by getting right to grade the first time
• No more over excavations – dig to planned grade easily and accurately
• Use iCON excavate iXE2 on multiple machines in your fleet
• Easy vertical positioning of an auger with the unique PowerDriller function
• Precise sculpting of edges, slopes & contours by support of tilt rotator attachments
View/download the spec sheet here
Watch the videos below…
Ready to find out more?