About the Owner:
---
After graduating from Oklahoma State University with a Construction Management degree and then spending the next half a dozen or so years as an engineer and superintendent in commercial construction, Mark Gigstad began his excavation career in the mountains of Colorado in 1998.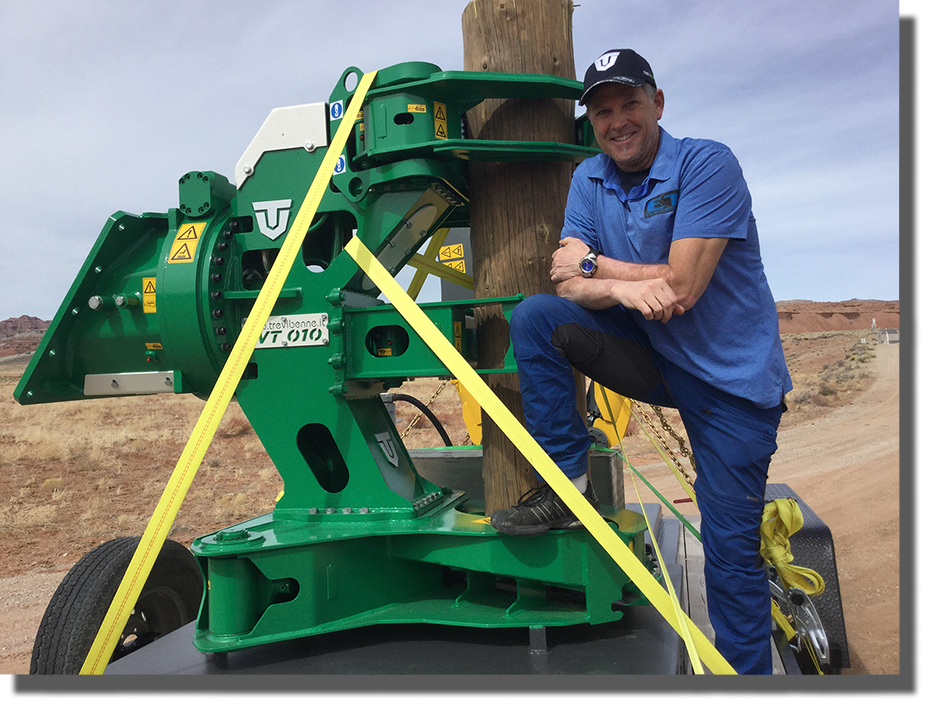 Mark learned early on that there was technology out there that most contractors were not utilizing that could save time and allow the company to become more efficient and versatile. Snake River Excavation purchased a robotic total station in 2002. This allowed one man to layout a project in less than an hour again and again and again. Little time was wasted trying to save offsets and transfer points down from ten feet in the air. No more survey stakes cluttering up the job site. Next, a 16 ton excavator was equipped with automatic grade control–virtually eliminating the need for a grade checker in nearly every condition. "I got to the point where I would set up a (rotating) laser and determine the HI (height of instrument) and then everything else was calculated and cut to grade from inside the cab–I wouldn't even double-check myself when the job was finished… just load up and go the next job."
As the company grew, new technologies were implemented into the fleet. In 2012 Snake River Excavation installed (from manuals written in German) an Oil-Quick fully automatic hydraulic quick coupler on a Volvo 290, one of the first, if not THE first in USA–allowing tool changes nearly instantaneously, making the hydraulic connection automatically as the pins are coupled. In addition, the company bought a vibratory plate compactor and a Trevi-Benne rotating demolition and sorting grapple. Automatic grade control was also added to the Volvo 290. A tilto-rotator was purchased with a 24 ton carrier, changing the game of running a trackhoe–opening nearly unlimited grading possibilities. Through the implementation of attachments and technology, the business continued to grow, completing similar jobs to the competition, with a fraction of the manhours invested.
Mark eventually realized that his unique knowledge of the equipment technologies that he had implemented in his excavation business, gave him the opportunity to pass on his experience and perspective to other excavators seeking advantages in their operations.
Excavator Tek, Inc. is a company whose purpose is to help excavation and demolition contractors gain productivity and increase their versatility with the implementation of excavator-specific attachments and technologies. We are here to upgrade your excavator with time-saving and productivity blasting attachments for your carrier. Loader and Material Handler couplers and attachments also.
We look forward to learning about you and your business and hopefully we can help you find some solutions that improve your bottom line.
Excavator Tek proudly represents Trevi-Benne demolition, handling, forestry attachments and buckets. We also proudly represent Oil-Quick fully hydraulic quick couplers and we are very excited to offer Leica automatic grade control and a full lineup of hydraulic breakers and vibratory plate compactors. The technology is robust and proven.